Alyssa Paquin Competes in the Ontario High Performance AAA Program
---
---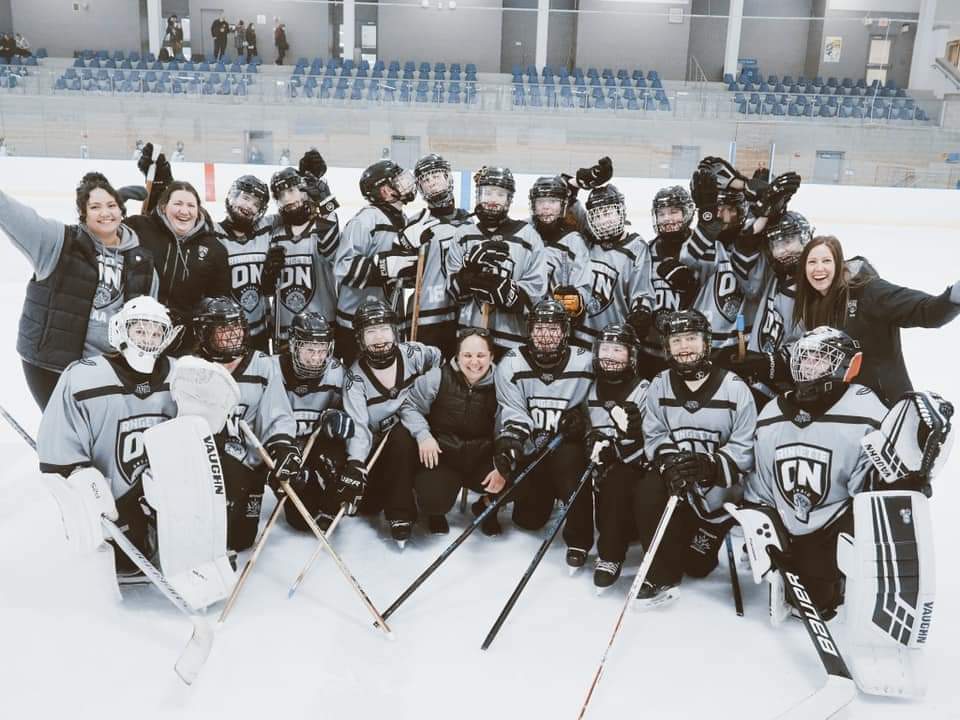 ---
Alyssa Paquin is a 16 year-old, Grade 11 student at St. Mary's College and a first year U19A Ice Hawk with the Sault Ringette Club. This past fall Alyssa attended the Ringette Ontario High Performance U19AAA tryout camp in Waterloo along with over 200 girls throughout the province. She was selected by the Team Grey "Sharks." In making this team, she would have the opportunity to attend three neutral site weekend camps in preparation for the Ontario Winter Games (OWG) in Arnprior (mid-February 2022). Unfortunately, due to COVID-19, two of the three camps as well as the OWG were canceled.
Ringette Ontario decided that once the rinks opened back up that they would host a tournament for the 6 teams in Kingston, in lieu of the canceled events. This took place this past weekend (April 23-24, 2022).
Alyssa found this tournament to be another positive ringette experience. From playing with a lot of the best ringette girls in the province to the competitive energy and overall speed of the game, she came away with many take-aways.
"I really enjoyed meeting new people, developing new skills and getting advice from the coaches and players," says Alyssa when asked about the Ringette Ontario High Performance AAA Program. "I really love the many friendships I have been able to make, not only within the SRC, but throughout the province and country because of this sport and its programs."
Alyssa continues to self-develop away from the rink by enrolling in various Ringette Canada and Ontario developmental programs. These programs provide an enhanced knowledge of not only the on-ice game, but also game preparation, strength and conditioning, nutrition, learning your body in sport, and mental health workshops to name a few.
"Take advantage of the opportunities to grow as a person and player by taking a chance in a sport you love. Participating in the Northeast Region AA program is where the drive for highly competitive ringette all started for me," suggests Alyssa.